Shop
Showing 1–16 of 517 results
Order Inexpensive Replacement Pump Parts With Fast Shipping
ANSI, Centrifugal, Trash, End Suction, Positive Displacement & Process Pumps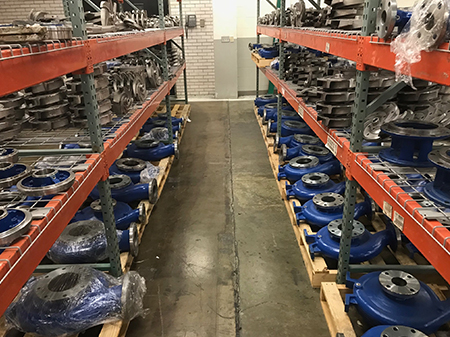 Replicate Pumps in Odessa, Texas, provides the highest quality pump parts at affordable prices for our customers across the nation and around the world. We ship your replacement parts fast and provide comprehensive customer service. Whether you require a specific part for your existing pump or are interested in building your own custom pump, our technicians are at your service. We sell complete pumps, motors, and a wide range of parts to meet your needs. Some of our most popular pumps include standard, low-flow, and self-priming ANSI pumps, self-priming trash pumps, centrifugal pumps, positive displacement pumps, end suction centrifugal pumps, and a variety of process pumps.
If you do not see what you need, CONTACT US! We offer complete customization services!
Buy Replacement Parts for Vintage and Obsolete Pumps
We sell ANSI pump parts for all industries, as well as complete replacement pumps. When your pump is malfunctioning, contact us for part replacements to keep your fuel blending, material transport, dosing operation, or other industrial applications running smoothly and cost-effectively. All of our replacement parts are built to meet or exceed OEM standards. Replicate Pumps is dedicated to shipping your parts promptly so that you can correct your performance issues and keep production running smoothly. If your pump is vintage or obsolete, we likely have the part or parts that you need for your critical equipment to extend its life. Contact us for details.
Which Pump Part Do I Need?
Do you already know what part you need for your make and model of pump? We can assist you right away whether you know the precise piece of equipment you need or would like to request assistance determining which part will fit your existing pump. Contact us with any questions that you may have. Call Replicate Pumps Parts Division at: (432) 258-3092.
Casing
Impeller
Cover
Bearing House
Bearing Frame
Bearing Carrier
Sleeve
Shaft
Adapter
Contact Replicate Pumps for assistance by phone or in the field, upon request. Our parts are available in your choice of an extensive range of materials, sizes, and dimensions to meet your requirements. For personalized attention and to place your order, call us at: (432) 258-3092. Expedited shipping is available.