Order Quality Self Priming ANSI Pumps
Replacement for Goulds 3796 IFrame Self Priming ANSI Process Pump
If you are looking for a replacement for your self-priming ANSI pump, Replicate Pumps has what you need. We stock a wide range of pumps that are complete replacements for all self-priming ANSI pumps, including:
Goulds 3796 iFrame
Griswold H Series
Peerless 8796 Series
Peerless 8196 Series
Summit 2796
Summit 2196 Pump
Gorman-Rupp
If you do not see what you need, CONTACT US! We offer complete customization services!
Order a Custom Self Priming ANSI Pump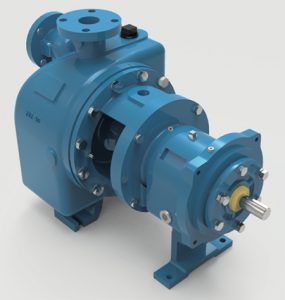 If you aren't sure which model you need, contact us and we will assist you. In addition to our in-stock replacement pumps, parts, and motors, we also offer completely customized pumps. We will ship your order quickly. There is no need to look anywhere else. At Replicate Pumps, the satisfaction of our customers is our main priority.
Replicate Pumps Self Priming ANSI Pump Model 5196 SP
Order our Self-Priming ANSI Pump -MODEL 5196-SP pump when you require an exact replica to replace your malfunctioning pump at a fraction of the cost. It is a direct match for all self-priming ANSI pumps and is easily installed without disturbing your existing piping. All of our pumps meet original specifications, but offer the advantage of being built with extra care in small batches at our production facility in Odessa, TX, where we carefully monitor all stages of production and personally test each pump before allowing it to be placed into service. Our rugged pumps are built tough to handle a range of applications with extreme reliability and endurance.
Clean Water
Wastewater
Limited Solids
Slurries
Solids
Petroleum
Prompt Replacement Pump Shipping
We are typically able to ship your replacement pump order out within weeks (instead of months, like our competitors) within the continental United States. We deliver on your expectations. Expedited processing and shipping is available on request. We also offer on-site service. Contact us for current production times or to place your order at: (432) 258-3092.