Buy Heavy Duty Mining and Mineral Pumps Made in the USA
Tough Coal, Clay, Silver, Gold, and Copper Pumps
Your mining operation requires the toughest, most reliable, heavy-duty pumps capable of handling the aggressive nature of your materials and working environment. Replicate Pumps in Odessa, Texas, is a proud manufacturer of durable pumps made right here in the USA. We ship our mining pumps across the nation and around the world promptly, and provide comprehensive customer service for your peace of mind. Our pumps are in active use in thousands of mining applications.
Coal
Clay
Gold
Copper
Silver
Slurries
Pulp
Minerals
CIP
CIL
Maximize Mining Yield, Improve Profit and Safety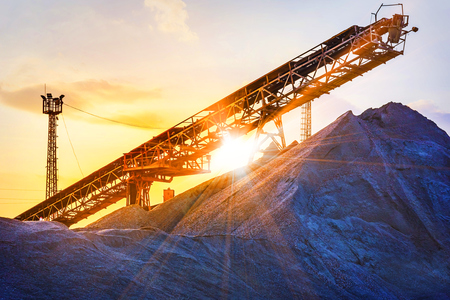 At Replicate Pumps, we understand that your operations are conducted in some of the most hostile environments, yet require equipment capable of handling the technical challenges present to enable your company to operate as efficiently as possible while maximizing yield. Let us help you improve your profit margins, as well as the safety of your employees, in the most cost-effective manner possible. We have discovered that most mining companies are not utilizing pumps designed for their specific application, and almost none are using the optimal pumps. Our engineers have the experience to work directly with you to provide the solutions you need to significantly increase the overall success of your mining projects.
Specialty Mining Pumps for Solids, Fines, Dry Run, and Metering
The high viscosity or solids content, corrosive nature, acidity, abrasiveness, and difficult qualities of mined products pose an ongoing challenge for traditional pump types, whether you are storing, transporting, transferring, mixing, separating, refining, or gasifying your product. Replicate Pumps offers a variety of pumps specifically designed to help our mining operators achieve goals and overcome common challenges, including:
No Moving Parts to Contact Mined Product
High Solids Handling
Maximum Flow and Head
Lower Shear and Turbulence
Reduction of Air in Product
Crystallization
Elimination of Fines
Oxidation
Solvent Extraction
Crud Minimization
Uniform Dispersion
Low Maintenance
Lower Water Consumption
Increased Efficiency
Can Run Dry
Dosing/Metering Capabilities (Biocides, etc.)
Lower Operating Costs
Dewatering Mines
Sandstone
Cement
Ground Lime
Explosives
Replicate Pumps is a customer-focused business dedicated to assisting our customers with maximizing efficiency and profit by utilizing the most cost-effective means. We manufacture our own pumps and provide custom-build services when indicated. Contact our technicians for answers to your questions and to learn more about the solutions that we are able to provide. Do you have an idea? Let us help you bring it to life. To place your order or discuss customization options, please call us directly at: (432) 258-3092.