High Quality ANSI Industrial Pumps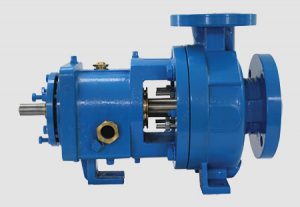 Although the American National Standards Institute (ANSI) established strict specifications, manufacturing, and design criteria to standardize the dimensions, materials, and safety features of centrifugal, end suction, single stage pumps in 1977, the standards merely ensure that ANSI pumps are able to meet minimum standards (B73.1/ASME B73.1). All ANSI pump parts are interchangeable, but not all ANSI pumps and parts are manufactured to the same exquisite quality level as those manufactured by Replicate Pumps.
Our pumps are in use in all types of liquid, slurry, and solids-handling applications, including:
Industrial
Chemical
Process
Power & Energy
Agriculture and Dairy
Municipal
Wastewater
Effluent Treatment
Water
Fire Protection
Commercial
Food Plants
If you do not see what you need, CONTACT US! We offer complete customization services!
Buy Replacement Griswold 811, Goulds 3196, Peerless 8196 & Summit 2196 Pumps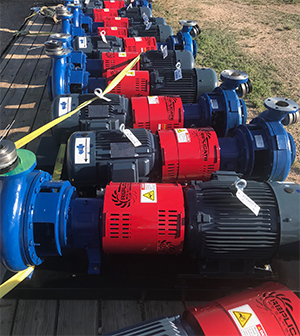 Most ANSI pumps are produced to meet the minimum standards necessary for ANSI certification, while charging you a premium for this designation. Although you may reasonably expect relatively similar safety and performance from all ANSI pumps, you will not find a more robust pump manufactured and delivered faster and backed with superior customer service than those offered by Replicate Pumps. Our interchangeable pumps and parts far exceed our customers' long-term expectations for their Griswold 811, Goulds 3196, Summit 2196, Peerless 8196 Pumps, Flygt Pumps, and all other ANSI industrial pumps.
100% Direct Replacement for all Makes and Models of ANSI Pumps
Replicate Parts ANSI Pump Model 5196 is a direct replacement for all makes and models of ANSI standard pumps. Every part is 100% interchangeable with your existing pump and components. Our replacement pumps easily change out with your broken or malfunctioning pump for a flawless installation without altering your existing pipes and infrastructure.
Contact Replicate Pumps for personalized service. Our customer service representatives are dedicated to providing exceptional service to help you identify your needs and provide the ideal replacement for your ANSI pump. We also offer on-site assistance upon request. For a prompt response, call us at: (432) 258-3092.