Ultra Powerful Pumps for the Refinery Industry
Order Low Cost, Superior Quality Pumps Built to Last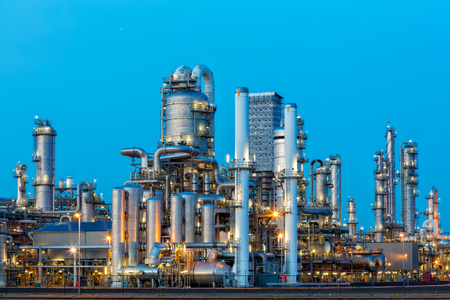 We simplify the process of refining crude oil. At Replicate Pumps, we proudly serve all sectors of the refining industry by manufacturing the exact pumps that you require for everything from the distillation process to conversion into consumer products. Our pumps and motors are ultra powerful for your largest projects, and built to last to help you get the most cost-effective operation from your investment. All of our pumps are constructed to industry standards, but without the exorbitant price tag! Contact us to order superior quality refining pumps at a low cost to help boost the productivity of your business.
Pumps for All Crude Oil Feedstock From Light Gases to Asphalt
We understand that our refinery customers have very specific requirements, and must have access to a wide range of pumping capabilities to handle petroleum refinery operations effectively. At Replicate Pumps, we provide what you need. We will manufacture an affordable, custom-built pumping system for your refinery. Our systems are capable of reliably handling the fractions that you refine from your crude oil feedstock, whether you separate by boiling points and/or chemical methods.
Gasoline
Diesel Fuel
Lubricants
Downstream Feedstock
Petroleum Gases
Naphtha
Asphalt
Petrochemical Residues
Pumps to Process All High Pressure and Volume Petrochemical Fractions
We provide your refinery with the ability to handle all crude and petrochemical fractions, from the lightest to the heaviest, on-site. Our technicians will consult with you to determine which commercial products your company is interested in processing. Let us know, and we will work closely with you to develop the most appropriate configuration. Our ANSI API 610 replacement pumps meet all industrial and industry standards at a much lower price point. At Replicate Pumps, we are proud to enable our customers to process a wide range of high-pressure, high-volume petroleum refinery applications with single and multi-stage pumps that fit your requirements.
Contact Replicate Pumps for more information, product specifications, or to place a custom order at: (432) 258-3092.