Buy Affordable Self Priming
Trash and Sewage Pumps
Quality Gorman Rupp, Pentair, EBARA,
and Barmesa Replacement Pumps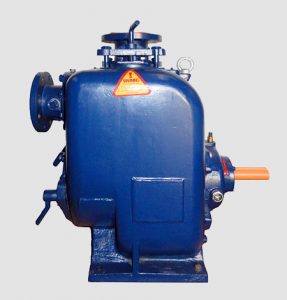 Replicate Pumps manufactures the highest quality replacement self-priming trash pumps at an affordable price for our valued customers across the nation and around the world. We sell exact working replicas of pumps built by the world's most reputable manufacturers. In fact, in most cases, we are able to exceed the performance levels of your original equipment. Replicate Pumps are built to the exact standards of your original pump, and further optimized to enable easy maintenance and the longest possible life. Our development team can adjust your pump and motor system to meet your exact requirements to improve productivity, efficiency, and pump longevity. We stock replacement pumps for all of the largest pump manufacturers, including:
Barmesa (SH3-U, SH4-U, SH6-U, SH8U, 4ATS-R/N-GX390, and SH6-R/N-4TNV98C)
Gorman Rupp (Ultra V, UltraMate, T, Super T/Super T Silent, 10, Prime Aire, SF, HS, and PA Series)
EBARA (EFQU and EFQT)
Berkeley/Pentair (BS Series)
If you do not see what you need, CONTACT US! We offer complete customization services!
Self Priming Engine Driven Sump Pumps for Clean and Waste Water
Our engine-driven, self-priming trash and fluid-handling pumps are specifically designed and sturdily built to efficiently process and transport a wide range of liquids, slurries, and solids, including:
Clean Water
Wastewater
Tailwater Recirculation
Dewatering
Sewage
Slurry
Agricultural Irrigation
Food Processing
Industrial Plants
Sump Pumps
Trash and Solids
Corrosives
Abrasives
How to Install Self Priming Trash and Sewage Pumps
Our self-priming trash and sewage pumps are easy to mount and install. Your existing piping can be left in place. All you have to do is fill the case and provide power (for electric models.) The pumps are self-priming and designed to provide you with years of reliable, worry-free operation. If you require a replacement motor, we offer economical pump and motor bundles. We also sell our motors individually and can customize all aspects of your pump and motor system to maximize the productivity of your operation.
Replace or Upgrade Your Broken Wastewater Treatment Pump
If you are unsure which model you need, contact us. We will personally guide you through the process of locating the optimal replacement for your malfunctioning or broken pump, or assist you with selecting an upgrade for your vintage system. Our team is completely customer-focused and will provide comprehensive assistance, as well as on-site support, upon request. Our team has extensive experience assisting our municipal wastewater treatment customers. If you prefer, we will custom build the optimal pump for your application. Contact Replicate Pumps for prompt service at: (432) 258-3092.