Quality Pulp and Paper Pumps at Low Cost
Reliable High Viscosity Pumps for Paper Manufacturing and Printing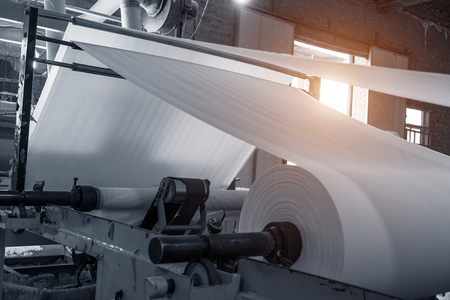 Replicate Pumps manufactures high-quality pulp, paper, and ink pumps to superior standards at a low cost that enables you to maintain productivity without exceeding your budget. Our air-operated double diaphragm pumps reliably transport materials of low to high viscosity without clogging or becoming contaminated during routine maintenance or while changing inks. A variety of options are available to expedite your paper or printing production process.
Our Pumps Require Little Maintenance in Dusty and High Thermal Environments
Our simplified drainage system enables you to empty your supply lines without time-consuming disassembly of the entire pump. Materials are allowed to flow back in to the system, reducing lost materials and revenue during maintenance procedures. Our pumps significantly minimize downtime, require very little maintenance, and are designed for maximum endurance under your most challenging operating conditions, including dusty and high-thermal environments.
Clog Resistant Pulp Pumps Save Money
Replicate pump systems are highly resistant to clogs that can affect the cost-effectiveness of your application. High solid pulps are handled with ease and transferred rapidly to speed production and help protect your business from incurring the high costs of repeatedly replacing clogged impellers, seals, valves, etc. Our pulp and paper manufacturers consistently express their satisfaction with the performance and money-saving capabilities that Replicate offers.
Increase the Efficiency of Your Pulp Paper Business
If you are interested in learning more about how Replicate Pumps can increase the productivity and efficiency of your pulp or paper industrial business application, contact our knowledgeable staff. Customer service is our number one priority and we are pleased to offer personalized service for all of our valued clients. Call for answers to your questions, to schedule a consultation to discuss your needs, or to place an order: (432) 258-3092.