Electric Motors for General
and Special Purpose Pumps
Buy Pump, Motor, and Control Panel Bundles
for Industrial Automation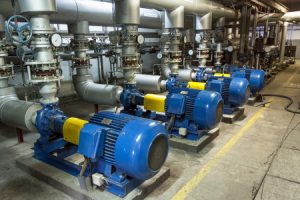 Our motors meet the toughest industry specifications and standards and are built to the highest quality for our valued customers. We sell our motors individually, in combination with your pump as a bundle, or as a comprehensive package (including pump(s), motor(s), and control panel) to meet the needs of your specific application for the ultimate in cost-effectiveness no matter what your industrial automation needs entail. The future of the commodities markets lies in improving efficiency. Whether you are extracting, transporting, or refining energy, or operating a small to commercial-scale agricultural business, Replicate Pumps can assist you by dramatically improving your productivity level. Let us help you reach the heights that can place your business into the global market with a total industrial or agricultural automation system.
If you do not see what you need, CONTACT US! We offer complete customization services!
Custom Motors for Mining, Agriculture, Pharmaceutical, & Food Processing
All of our motors and control panels are available completely assembled and ready to ship. In fact, we offer the fastest delivery in the industry. Our logistics team will work with you to ensure that you have the power you need, when and where you need it. We can also ship replacement parts. We sell most types of motors and pumps. If you don't see what you need, contact us. We offer complete customization services for all industries throughout the world.
Deep Well Turbine Pumps
Oil Well Pump Motors
General Purpose Motors
Special Purpose Motors
Manufacturing
Oil and Gas Industry
Stainless Steel Motors
Explosion-Proof Motors
Pharmaceutical
Food Processing
Agriculture
Farm Duty Motors
Crusher Design Motors
Mining
Hollow Shaft Motors
Industrial & Commercial Pumping
Rolled Steel Motors
Close Coupled Pump Motors
Aluminum Frame Motors
Vertical Hollow Shaft Motors
Odessa, TX Deep Well Turbines, Oil Well Pumps & Explosion Proof Motors
Replicate Pumps is a trusted pump and motor supplier for the oil and gas industry in Odessa, TX, across the nation, and around the world. We carry some of the most powerful and reliable pumps to provide clean water on oil platforms, as well as mix and transport all petrochemicals both on and off-shore. We offer a selection of stock pumps and motors or can custom-build exactly what your business needs to get the job completed safely and efficiently. A range of pumps and motors designed specifically to handle a wide range of needs specific to the oil and gas industry are available. Safety, extreme durability, corrosion resistance, and superior power are standard for all of our energy industry pumps and motors. Some of our most requested products include:
Oil Well Pumps and Motors
Explosion-Proof Motors
Deep Well Turbine Pumps
Pump Jack Motors
Electric Submersible Pumps
Oil Rig Platform Motors and Pumps
Mud Motors
Hostile Duty Motors (High Torque/High Slip)
NEMA Design D Motors
Order Standard and Custom Electric Motor Control Panels
Our engineering and technical support staff members design a wide range of standard and custom control panels to meet the needs of our highly valued customers. We serve all industries and applications. Let us know what you need, and we will provide it.
Prompt, Personalized Customer Service and Field Support
Prompt on-site support and comprehensive, personalized customer maintenance and logistics support is available before and after the sale. After-sales field support is provided, upon request. Our automation panels include a wide variety of designs to improve your commercial or industrial productivity level.
Positive Displacement Pump Panels
Soft Starters
Stainless Steel Duplex Panels
Across the Line Starter
Rotary Phase Converters
Crusher Duty Soft Starters
Irrigation VFD
Multi-Soft Starters
Variable Frequency Drives
All motors, panels, and components are tested prior to shipment and very carefully packaged to virtually eliminate the possibility of damage during transport. Distribution centers are located throughout the United States for prompt nationwide and global shipping.
If you have already placed your order and require customer support, or are ready to order, contact Replicate Pumps directly. Our customers are our main priority and we are waiting to provide you with exceptional customer service. Call our friendly and knowledgeable staff at: (432) 258-3092. Expedited shipping is available for all in-stock parts.