Buy Affordable, Custom Food
and Beverage Production Pumps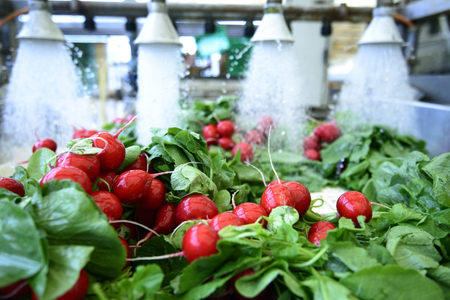 Replicate Pumps is an industry leading pump supplier for high-quality global food and beverage processing companies. Our employees are pleased to serve one of the most important markets by carefully manufacturing all of our equipment to meet or exceed all industry and governmental standards and regulations, as well as hygienic requirements. We solve problems. If you have been looking for a solution to an ongoing issue, contact us right away. In addition to our standard food and beverage pumps, motors, and parts, we also provide custom design and build services to help ensure that you are getting the most cost-effective productivity from your investment.
Peanut Butter, Chocolate, Gelatin, and Candy Manufacturing Pumps
Our portfolio of companies that we provide manufacturing, production, mixing, dispensing, and transport pumps for include some of the world's most reputable brands, including those producing:
Agriculture
Animal Feed
Batters
Beer and Wine
Bread Dough
Candy Coatings
Chocolate and Syrups
Confectionaries
Corn Syrup
Creams
Dairy
Frostings
Fruit and Meat Fillings
Gelatin
Juices
Meat
Oils
Peanut Butter
Pet Food
Raw Materials
Sugar
Sweeteners
Titanium Dioxide Slurry
Wax Coatings
Bakery, Brewery, Confectionary, and Juice Production Pumps
At Replicate Pumps, we rise to help you meet the challenges of your specific industry. From providing efficient raw materials processing to minimizing the expenses related to disposal of wastes by removing/recycling solids and liquids prior to disposal, we have the pumps that play essential roles in improving the efficiency of your entire operation.
Bakery Pumps: exceptional suction and handling of viscous products such as dough, batters, fillings, frosting, and creams
Brewery Pumps: accurate, gentle pumping of liquids containing yeasts and fine abrasive materials
Confectionary Pumps: ideal for handling difficult products including caramel, sticky "gummy" candy, and other highly viscous products without damaging fragile add-ins; easy to clean
Juice Pumps: handle acidic, high-viscosity fluids efficiently; easily sterilized
For more information and a personalized consultation, contact the knowledgeable technicians at Replicate Pumps: (432) 258-3092. When you are ready to place your order, please contact our sales staff directly.