Order Powerful Effluent Treatment Plant Pumps
Dry Solids, Sludge, and Slurry Treatment Equipment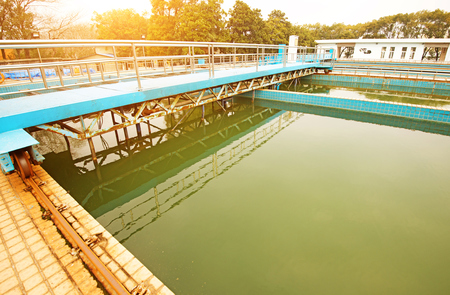 Contaminated water treatment is a science that we understand well. Replicate Pumps offers a selection of pumps that handle all types of effluent, including wastewater liquids, slurry, sludge, and varying degrees of dry solids in various capacities with ease. We have the perfect pump for your application. If you have an idea to improve your existing system or would like to consult with our engineers, we also offer custom-built pumps.
Save Money With Efficient, Economical Effluent Treatment Pumps
We are dedicated to serving private and municipal effluent treatment plant operations throughout the United States and around the world. Contact us and let us know what pumps you would like to order and we will assist you promptly. If you are unsure, we are available to consult with you to help you find the most efficient and economical solutions to help decrease your operating expenses immediately, saving you money now and into the future.
Optimal Design
Simple Maintenance
Cost-Effective Solutions
Powerful Performance
Minimal Energy Consumption
Submersible and Centrifugal Effluent Treatment Pumps
We have pumps to handle every stage of the effluent treatment process, from submersible pumps to solids-handling centrifugal pumps and everything in between. Motors and replacement parts for ANSI standard pumps are also available for fast global shipping. We view your treatment plant as a total system, with emphasis on enhancing performance at every phase of operation from intake through discharge. At Replicate Pumps, we provide support for each customer. When you have the right pumps, motors, and equipment for the job, your operation will not only be more effective, but efficient as well. Let us help!
Buy the Best Municipal Effluent Treatment Pumps
At Replicate Pumps, we are proud to provide the best pumps available for high-capacity, heavy usage municipal effluent treatment systems throughout the world. If you notice that parts frequently require replacement, packing requires excessive changes, or are witnessing unusually loud sounds emanating from your pumps, contact us right away. It is critical to replace inadequate pumps before they fail. Our pumps are designed to slip right in to the space available without changing your piping and infrastructure, greatly minimizing downtime. On-site support is also provided upon request. As pumping technology has grown dramatically, we are able to provide quieter, more efficient, and powerful pumps than those available just a few years ago.
We are here for you to help guide you throughout the entire process of streamlining your operation to minimize your operating costs and provide you with the highest quality equipment. Contact the knowledgeable staff members of Replicate Pumps to order replacement pumps, parts, and motors, or to speak with us about your custom design. Call us at: (432) 258-3092.