Order Hygienic Pharmaceutical
and Cosmetic Industrial Pumps
Meeting the Highest Quality Standards at a Reasonable Price
For safety, pharmaceutical industry pumps must adhere to some of the highest quality standards in the world. You do not have to pay many times the actual value of your pumps to gain access to this level of quality. At Replicate Pumps, we manufacture superior pumps that meet or exceed all industrial standards and requirements at a price that we feel certain that you will find quite reasonable. We offer pumps capable of easily handling a range of types of materials:
High Viscosity
Low Viscosity
Abrasive Fluids
Shear Sensitive Liquids
Sterile & Aseptic Pumps for Biotech, Laboratory & Life Science Applications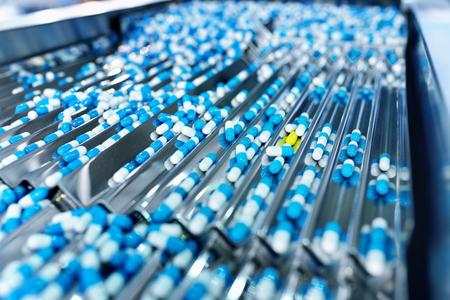 To maximize the hygienic abilities of our pumps, we can manufacture your pump with seal-less technology, include a self-draining option, and utilize easy-to-clean materials in the construction of your pump, and any other customization options, including sterile and aseptic requirements that you may require. We know that your production process is delicate, whether manufacturing pharmaceuticals or working in life science and biotechnology applications. Our pumps are built to handle your valuable materials with the consistency necessary to help ensure reliability and quality.
Custom Precision Pumps for Sensitive Industrial Applications
You can rely on Replicate Pumps to provide the superior pumps and motors matched to meet the precision requirements of your sensitive industrial application. We will meet with you to discuss your needs and processing requirements and can build a custom pump or system to provide the solution ideal for processing your raw materials into ready product. Our pumps meet the legal requirements for pharmaceutical production throughout most of the world. If you have any questions or require a customization required to meet a specific manufacturing requirement, please let us know and we will work with you.
Replicate Pumps meets the needs of a variety of sensitive industries by manufacturing the finest and most accurate pumps for clients around the world. Contact us to learn more about how we can improve the cost-effectiveness of your operation. We proudly offer dedicated personal customer service and fast shipping. Contact us for more information or to place your order: (432) 258-3092.