Buy Heavy Duty Sugar Cane and Beet Refinery Pumps
Keep Production Running Smoothly and Affordably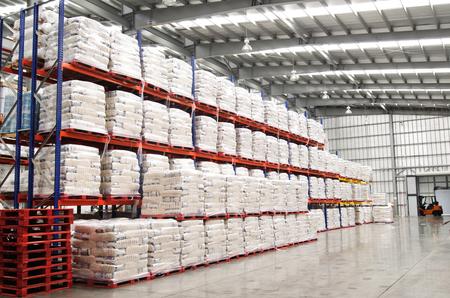 At Replicate Pumps, we are familiar with the tasks that your sugar refinery equipment must handle on a daily basis and we are here to provide you with real solutions to eliminate aggravation and keep your production rolling along smoothly. Our affordable pumps are constructed of the most durable, food safe materials currently available. Although our pumps are not overpriced, name-brand models, our small company is 100% committed to ensuring that every one of the pumps and motors that leave our facility meets or exceed the highest industrial standards, as well as all governing regulations. Each pump meets stringent FDA hygienic and sanitary requirements and is tested prior to shipping and packed securely so that it will arrive at your door ready for simple installation.
Low Cost Progressive Cavity Pumps for Sugar Refinery
Significant revenue is lost when a sugar refinery is shut down for any amount of time. Install Replicate Pumps' progressive cavity pumps, centrifugal pumps, and other quality pumps for the world's most reliable equipment at a low cost that we feel certain that you will appreciate. Custom pump design is also available to meet your specific requirements. We use the most durable metals and materials in the manufacture of our pumps to help withstand the corrosive sulfur compounds and carbonic acid byproducts, as well as abrasives that may be present during the refining process. Our pumps benefit all steps in your sugar production operation.
Pumping Raw Materials
Beet Washing
Sugar Crystallization
Juice Extraction and Purification
Cossette Juice Thickening
Wastewater Treatment and Discharge
Sugar Industry Pumps for Solids and Viscous Liquids
The sugar production industry handles a wide range of fluids of varying viscosities, as well as solids content. We can provide the cost-effective, dependable pumping equipment and motors to ensure that your materials are handled with a high degree of metering accuracy and safety. Our pumps require minimal maintenance to further assist you with meeting your deadlines and keeping up with production goals.
Contact Replicate Pumps and let us know how we can assist you. Our dedicated customer service staff are available to assist you with all aspects of your purchase. Call with questions or to place your order at: (432) 258-3092.