Order Heavy Duty Low Flow ANSI Pumps
Replacement for Goulds LF3196 iFrame Low Flow ANSI Process Pump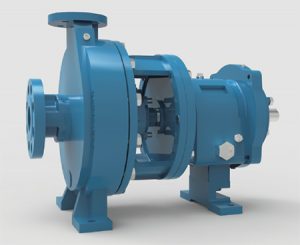 Replicate Pumps sells the highest quality low flow ANSI pumps available. Our heavy-duty Low-Flow ANSI Pump -Model 5196-LF is a direct replacement for all ANSI low flow pumps used in a wide variety of residential, commercial, and industrial applications. If your Goulds LF3196 iFrame Low Flow ANSI Process Pump is malfunctioning, contact us for a superior replacement. Our pumps typically ship out to you within weeks instead of months to our customers within the continental United States. Although our competitors may offer you prompt shipment, we actually deliver. Expedited processing and shipping is also available. Contact us directly for current production times at: (432) 258-3092.
If you do not see what you need, CONTACT US! We offer complete customization services!
Buy Goulds 3196LF and Peerless 8196LF Replacement Pump
Our Low-Flow ANSI Pump -Model 5196-LF is a cost-effective replacement for many types of low flow pumps used in applications around the world, including Goulds 3196LF and Peerless 8196LF. In addition, the frames are also interchangeable with 1796 and 1196 series pumps. At Replicate Pumps, our goal is to help our customers minimize ownership costs, while increasing output –and we provide the exceptional pumps and motors to make it happen.
Water, Glycol, Amine, Slop, Poultry, Acid, Recycle, Condensate, & Steam Pumps
Replicate Pumps has the right pump for all of your low-flow liquid, slurry, and solids transfer needs. Whether you need to remove water from a basement, transfer chemicals, or distribute clean water, we can help you get the job done at a fraction of the cost of our competitors, without sacrificing quality. Our economical pumps are ideal for a wide range of light to medium duty applications.
Acid Pumps
Amine Pumps
Condensate Pumps
Engine-Driven Pumps
Glycol Pumps
Poultry Pumps
Recycling Pumps
Self-Priming Pumps
Slop Pumps
Steam Pumps
Sump Pumps
Trash Pumps
Water Transfer Pumps
Order Discount Custom Low Flow ANSI Pumps
Replicate Pumps' heavy-duty Low-Flow ANSI Pump -Model 5196-LF easily handles an extensive range of applications, including corrosive fluid transport with extreme reliability and at a discounted price that we are certain you will find to be fair. We are one of the most dedicated pump manufacturers in the industry and our team is focused on providing superior personal service for each of our customers. On-site assistance is available upon request. Because we offer custom-built pumps for all industries, Replicate Pumps is able to meet your needs effectively, no matter what type of material mixing, processing, or transport requirements you have.
Oil, Gas, Refinery, Sugar, Food Processing, and Effluent Treatment Pumps
Effluent Treatment Plants
Ethanol Plants
Food Processing Plants
Hot Oil
Oil and Gas
Paint
Petrochemical
Pharmaceuticals
Refineries
Sugar Industry
Wastewater Treatment
Water Treatment
Contact Replicate Pumps for answers to your questions, to find out which pump to order, or to place an order for one of our in-stock or custom built pumps or motors. We also sell parts for all of the pumps that we carry. We ship faster than all of our known competitors. If you require prompt assistance, call our friendly team at: (432) 258-3092.