Powerful Petrochemical Pumps at Low Prices
Oil and Gas Extraction, Processing, Refining
and Transportation Equipment
If your business involves extracting, processing, refining, or transporting oils, gases, and other petrochemicals, you've come to the right place. Replicate Pumps manufactures powerful pumps at low prices without sacrificing quality. Our petrochemical pumps are able to safely and efficiently handle toxic, hazardous, and corrosive fluids in a wide variety of viscosities.
Upstream Applications
Downstream Applications
Oil Platforms
Floating Production Storage/
Offloading Vessels (FPSOs)
Refineries
Offloading
Protect Your Reputation vs. Oil Leaks at Extraction, Refining and Transfer
Our pumps have been carefully designed and built tough to significantly minimize the possibility of catastrophic leaks -an important consideration for protecting your company's assets and reputation. Our pumps provide powerful assistance to speed up production for a variety of industries and hydrocarbon products, and adhere to the strict guidelines to ensure performance and reliability.
Oil Extraction
Oil Refining
Tanker Transfer
Plastic, Adhesive, Solvent, and Fertilizer Production Pumps
Fuel Oil
Condensate
Naphtha
Feedstock
Fertilizers
Plastic Production
Ethylene
Adhesives
Olefins
Solvents
Rubber
Detergents
Films
Elastomers
Fibers
Methanol
Alcohols
Resins
Crude Oil
Polymers
Kerosene
Liquified Petroleum Gas (LPG)
Fast and Easy Oil Loop Fluid Quality Sampling and Metering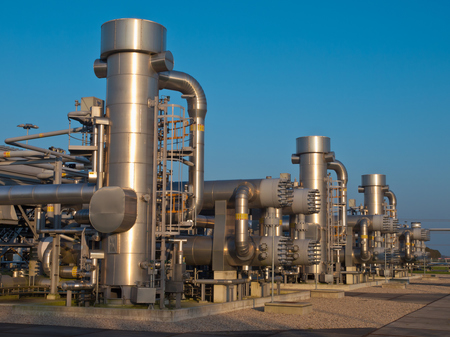 Our pumps can be custom designed to enable easy and fast loop fluid quality and clarity sampling. By drawing off your fluid into a sample loop instead of taking a sample from within the pipe, you can reduce costs by performing your analysis and returning the sample back into the production line. Our pumps continuously circulate your oil mixture at high pressure to ensure product homogeneity in order to provide assurance that an accurate representation of the metered product is provided during custody transfer. We can build your pump to include a sampling loop, as well as densitometers and flow meters to greatly simplify your metering system.
Replicate Pumps serves the petrochemical industry by manufacturing dedicated and custom pumps, motors, and replacement parts for clients around the world. Contact Replicate Pumps for dedicated customer service and fast shipping. Contact us for more information or to place your order: (432) 258-3092.