Order Custom Replacement Waste
and Water Treatment Plant Pumps
Serving Private and Municipal Facilities
Replicate Pumps is dedicated to serving the needs of private and municipal water and waste water treatment facilities throughout the country and around the world. Our powerful industrial-grade pumps and motors handle all types of liquid mixing and transportation applications with ease. Some of the most requested pumps are in use in industries around the globe, including:
Wastewater Systems
Sewer Systems
Water Treatment
Zoos
HVAC and Boilers
Cooling Towers
Waste Collection and Disposal
Water Parks
Marine and Saltwater
Irrigation
Public Fountains
High Pressure Water Boosting and Aeration Pumps
Our pumps are in use in a wide variety of water treatment applications for industrial, commercial, residential, and municipal customers. High-pressure pumps are available to boost water pressure and handle extreme applications requiring intense aeration. Designed with safety in mind, rest assured that our pumps are self-regulating to help prevent overpressure conditions and pump failure, and designed to withstand exposure to common corrosive additives.
Sodium Hypochlorite
Hydrochloric Acid
Sodium Hydroxide
Wastewater Pumps for Abrasives, Solids, Fibers, and Corrosive Additives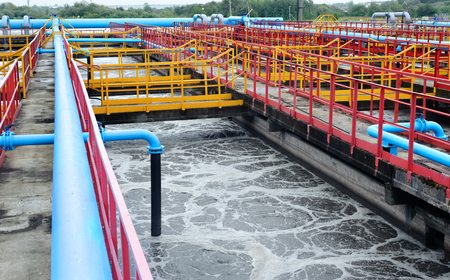 Pumping clean water poses special challenges, as it contains little to no lubrication, as is used in many pumps to assist with keeping the pump properly sealed. If your application involves pumping wastewater, the included materials that may be present, such as abrasives, fibers, solid cake and liquid filtration particles, and other potentially harmful contaminants, may pose a threat to the integrity of most pumps; however, Replicate Pumps are specifically designed to handle these problematic inclusions, as well as corrosive additives used in the water treatment process. We will consult with you to discuss your needs and help you decide which pump will best meet your requirements in the most cost-effective manner.
Durable Replicate Water Treatment Pumps
Typically, pumps are the weakest link in your water treatment application. When you choose a quality pump manufactured by Replicate, your pump may instead become the most robust and durable item of your system. Our customers report high rates of satisfaction with our pumps, year after year. We strive to assist each of our customers with meeting or exceeding their production goals, and follow up with award-winning professional customer support.
If you are interested in learning more about the specifications of our pumps, request a custom pump and/or pump-motor bundle, let us know. We enjoy working with our customers to help you meet your goals. Contact Replicate Pumps for answers to your questions or to place an order at: (432) 258-3092.