Purchase Heavy Duty Ethanol Plant Corn and Grain Pumps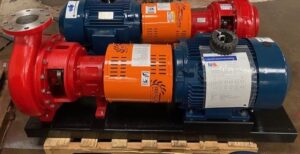 Processing, Transfer, Terminal Blending, and Loading Pumps
Your ethanol plant is an important part of the global energy market, and Replicate Parts is proud to serve your equipment needs by providing reliable, heavy-duty pumps, motors, and replacement parts to help keep the world in motion. We have assisted numerous businesses around the globe by providing personalized, on-on-one customer support throughout the entire ordering process. Whether you know precisely what you need to purchase, or would like to consult with one of our technical advisors, we are here for you. Allow us to answer your questions, provide recommendations, ordering assistance, and on-site support (on request.)
Slurry Pumps
Solids-handling Pumps
Processing Pumps
Corn Pumps
Milo Grain Pumps
High Thermal & Pressure Pumps
Liquids Pumps
Transfer Pumps
Positive Displacement Pumps
Stainless Submersible Pumps
Terminal Blending Pumps 
Loading Pumps
Unloading Pumps
Cost Effective Custom Ethanol Pumps Perform and Endure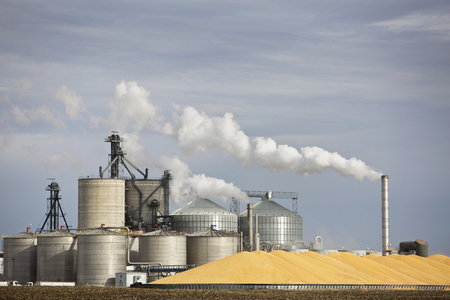 Your capital equipment is one of your largest and most critical investments. However, do not be misled into believing that you must purchase overpriced (and often, inferior) name branded equipment. At Replicate Parts, all of our ethanol pumps conform to ANSI, governmental, and industry standards, and many go way beyond the minimum standards for performance, durability, and economy.
Because we are a smaller manufacturer, we take the time to learn precisely how we can best assist you, and build your order to meet your processing and product transport needs as safely, efficiently, and cost-effectively as possible. We also provide custom pump design and build service to meet your needs if you are unable to find the right unit to meet your businesses' needs.
Caustic, Corrosive, Solids, Abrasives, and High Temperature Ethanol Pumps
Replicate Pumps are built to endure the harsh conditions of ethanol production. From handling caustic and corrosive byproducts to high-temperatures, solids, and abrasives, we have every stage of your manufacturing process covered. Our stainless steel, high-temperature submersible pumps with chemically-resistant seals are one of our most popular items for ethanol plants.
All of our pumps are designed to minimize maintenance and improve the productivity of our customers. If you are looking for a pump, we can help you! If you have any questions regarding the specific technical specifications of our pumps and motors, please contact our skilled engineers directly. Thousands of Replicate Pumps are in use around the world, saving our customers significantly on their operating expenses. Call us to learn more about the available materials and features available, for superior customer service, or to place your order: (432) 258-3092.