Order Custom Water Transfer Pumps
                                                  316 Stainless  – because you need it 
Heavy Duty water trasfer, Production, and feed Pumps
Replicate Pumps manufactures heavy-duty pumps, motors, and replacement parts ideal for the safe, reliable, and efficient extraction, mixing, and transfer of all of your oil and gas fluids. Whether you are in the mining, extraction, production, or generation sector, we offer affordable parts that are compatible with all of your existing equipment. We understand that your oil, gas, and water trasfer  projects require reliable equipment designed specifically to handle the challenges and requirements of your industry, and we provide it. Our pumps are trusted to handle everything from water trasfer, feeding H pumps  to Lact pumps .
Produced water Transfer
Oil and Gas Transfer
Multi-phase Liquid Transfer
Coal Bed Methane Dewatering
Suction booster pumps
Feeding H pumps
Chemical Transfer
Prime assisted options available
Pipeline
Transportation
Lact pumps
Transfer to Supply Boats
water transfer
Mud Transferred
Potable Water Booster
Waste Oil Removal
MEG and TEG Slurry
Crude Oil and Gasoline Transfer Pumps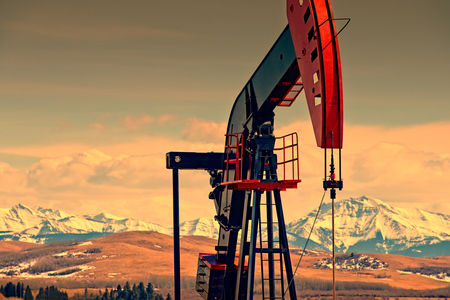 For your crude oil operation, we can assist you with choosing the right pump system to help prevent accumulation of water buildup and sludge, as well as blending your crude thoroughly while mixing in additives. Our powerful pumps enable you to move large quantities of liquid. Contact us for assistance with pump and motor selection to determine the optimal combination of pump(s) to handle the viscosity and density of the liquids in your tanks. For loading and unloading, we can minimize transfer time to help you get your product to its destination as fast as possible.
Oil and Gas Pumps in Eagleville, Spraberry, Prudhoe Bay & Marcellus Shale, and the Permian Basin.
We deliver free to the Permian Basin
We serve the oil, gas, and fracking industry throughout the entire United States, as well as our international customers. For cost-effective solutions to maximize production, minimize loss, and safely pump your product from origin to destination, we are proud to be your trusted partner.
Wattenburg, Colorado
Briscoe Ranch, Texas
Kuparek River in Alaska
Belridge South in California
Mississippi Canyon
Green Canyon
Wasson in Texas
Oklahoma
Wyoming
Uinta Basin, Utah
Bakken and Williston Basin in Montana, North Dakota, Manitoba, and Saskatchewan
Permian Basin in Texas and Mew Mexico
Eagleville Field/ Eagle Ford Shale
Spraberry in Texas
Prudhoe Bay, Alaska
B-43 in Arkansas
Carthage in Texas
Haynesville Shale in Louisiana
Jonah in Wyoming
Marcellus Shale in PA, OH, NY, and WV
Newark East
Pinedale in Wyoming
San Juan Basin in Colorado and New Mexico
FAST, Personalized Service for Oil and Gas Operations Worldwide 
Replicate Pumps provides superior quality pumps, motors, and replacement parts for oil and gas operators throughout the world. We strive to provide the personalized customer service that we believe you deserve. As a dedicated smaller operation serving the oil and gas industry, we offer valuable, personalized services to help improve your efficiency. If you are experiencing a problem, we have the solution –and we will bring it to you! We ship all of our products to you FAST and offer field service and expedited shipping, upon request. Contact us to let us know what you need and we will begin preparing your shipment right away. If you aren't sure which equipment will best serve your needs or would like to request a custom pump, we will discuss your options with you. For prompt service, call: (432) 258-3092.