Fine Sanitary and Transfer Pumps
and Motors for the Dairy Industry
Buy Cow, Goat, and Sheep Milking Pumps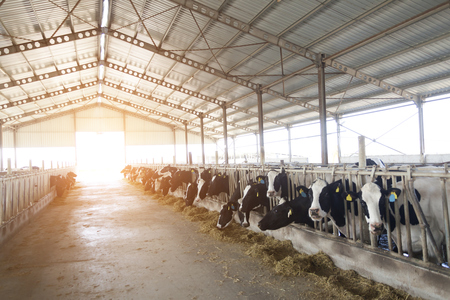 Replicate Pumps manufactures fine quality, food-grade, FDA-approved pumps and motors for use in small, medium, and industrial-scale dairy farms around the world. Our centrifugal pumps are available in stainless steel and are easily sanitized to industry standards. We proudly serve the dairy industry and will work with you to help you design pumps customized to meet your specific application, whether you are interested in cow, sheep, or goat milking or transfer pumps to mixing/blending equipment for cheese, ice cream, and other dairy products. If you are looking to buy new equipment or upgrade your existing installation, we are available to assist you with selecting the best equipment.
Clean in Place Dairy Pumps and Mixers for Easy Maintenance
We are 100% committed to food safety. Our high-quality products are built to the highest sanitary standards. Most of our pumps and mixers can be cleaned in place for ease of maintenance and maximum efficiency. For superior durability, performance, and reliability, contact Replicate Pumps to learn more about how we can help keep your dairy operation at optimal productivity levels to boost your company's revenue.
Powerful Cheese, Ice Cream, and Whey Mixers and Pumps
Our pumps gently handle your dairy products. With smooth, steady pumping, you can rely on our powerful pumps for the most efficient, cost-effective operation. If you are mixing dairy products for your cheese, whey, ice cream, or other dairy production operation, we offer a variety of solutions to get the job done. Our equipment is powerful, but designed to gently handle your products as if they were processed in small batches. The customers of our clients notice the difference that our custom Replicate Pumps make in the outcome of the final product. Let us help you achieve the density and smoothness that your customers are seeking to keep them coming back.
To learn more about the range of pumps, motors, mixing pumps, and replacement parts available to serve the needs of your dairy operation, please contact us directly from the comfort of your home at: (432) 258-3092. We will take your order by phone and offer prompt shipping nationwide, as well as for our international customers. On-site consultations are available, on request.