Buy Quality Hot Oil and Fat Pumps
Cost Effective Oil Refinery, Cooking Oil,
and High Thermal Capacity Pumps
Replicate Pumps manufactures API pumps for hot oil applications, including oil refinery, as well as high thermal capacity pumps for the handling and transport of cooking fats and lubrication oils. If your application demands a pump that can handle aggressively high operating temperatures and pressures, we can help. Whether you require a specific make and model to replace your existing ANSI pump or would like us to custom build a pump to meet your exact specifications, you have come to the right place.
Animal Fats/Tallow
Automotive Oils
Barge Oils
Bitumen
Cooking Oils
Electronics Manufacturing
Heating Systems
Hot Oil Filtration
Oil Refining
Pharmaceuticals
Refining
Thermal Oils for Temperature Regulation
Long Life API 610 Refinery Service Pumps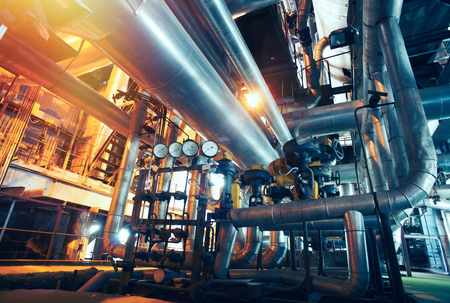 Our hot oil pumps meet the requirements of API Standard 610 for General Refinery Service. We also provide parts and motors to keep your equipment operating efficiently and reliably. At Replicate Pumps, safety is our main priority. We take into account the operating conditions of your industry, the viscosity of your materials, and all relevant aspects of your application to ensure the longest possible life of your new pump.
Maximize Efficiency With High Temperature Pumps
Replicate Pumps manufactures robust pumps capable of handling the high operating temperatures required for our customers to most efficiently maintain effective productivity levels. With our pumps, there is no need to cool your oils down for handling. This maximizes your efficiency and allows your process to move along more quickly.
Order Safe, Reliable, Leak Free Thermal Oil Pumps
Thermal oils are fickle by nature, and potentially dangerous to your equipment and personnel if not properly designed. As your oils are transported throughout your system, they may become fragile and explosive if their temperature is allowed to exceed their upper operational threshold, or may negatively impact the integrity of seals at lower temperatures. Exposure to air and other contaminants will result in corrosive oxidation throughout your entire system. Our pumps can be constructed without seals and with an air-tight, leak-free design to help keep your thermal oils at the ideal temperature throughout the entire process.
Contact us to learn how we can minimize your operating and maintenance costs while maximizing the safety and efficiency of your thermal oil application. We accept orders for custom pumps. Our customer service department is ready to assist you at: (432) 258-3092. Expedited shipping and on-site field service is available.