Order the Highest Quality ANSI
Process Pumps at a Discount Price
Oil and Gas, Chemical, Textile, Paper,
and Automotive Process Pumps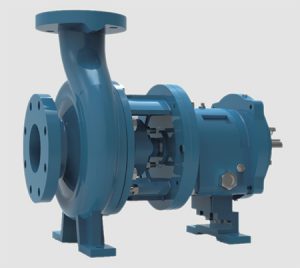 At Replicate Pumps, our replacement process pumps, parts, and motors meet or exceed ANSI standards and are a cost-effective means of keeping your production at maximum capacity. Each part that we manufacture is designed to handle the most extreme applications safely and reliably. Our pumps include standard ANSI pumps, centrifugal pumps, positive displacement pumps, and a complete range of pumps to handle liquids, slurries, and varying degrees of solids. Some of the applications that our pumps are trusted to handle include:
Chemical Processing
Mining
Oil & Gas
Textiles
Food and Grain Processing
Petrochemical
Automotive
Pulp and Paper
If you do not see what you need, CONTACT US! We offer complete customization services!
Chemical Process Pumps for Oil, Gas, Corrosive, and Hazardous Substances
Our chemical process pumps are used to handle and transport potentially hazardous, corrosive, or abrasive chemicals and substances. Our pumps are ideal for moving upstream oil and gas and other volatile liquids in the safest and most efficient manner. Each pump is built with an extra heavy-duty casing, close couplings, specialty impellers, and a sealed chamber for maximum protection of personnel and worksite equipment.
Heavy Duty Centrifugal Pumps for Abrasive or Corrosive Fluids
Our API process pumps are the heavy-duty centrifugal process pumps of choice for processing plants and refineries that handle oil, gas, and hydrocarbons. Built to meet the API 610 design standards, they are some of the toughest and most robust centrifugal pumps available. Options include multi-stage, end suction, horizontal split case, and vertical turbine pumps.
Positive Displacement Pumps: When the flow must stay constant and reliable regardless of factors such as changes in viscosity, pressure, etc., these powerful pumps are a perennial customer favorite.
ANSI Process Pumps: These end suction centrifugal pumps meet ANSI B73.1 standards and are ideal for a wide range of applications including the paper, oil and gas, and chemical industry.
Order Custom Process Pumps – FAST Shipping
Replicate Pumps has one of the fastest turnaround times in the industry. We anticipate that our customers need their replacement pumps fast, and work hard to provide a quick response to your questions and orders, as well as the design and shipping of your product. However, we do not sacrifice quality at the expense of speed. Please note that custom orders typically take slightly longer than in-stock shipments; however our turnaround time is measured in weeks, unlike our competitors that may further delay production for months.
Expedited Pump Shipping and On Site Factory Customer Support
We are a customer-oriented family business committed to providing the best possible service for you. We offer expedited shipping service, as well as on-site factory customer support, upon request. If you would like assistance with determining which pump will best meet your needs, have questions, or are ready to place your order, please contact Replicate Pumps directly at: (432) 258-3092.